18.05.2021
...what can I say: SIMPLY TONY! 🔥
ROUND 5- SHARK GRAND PRIX DE FRANCE 🇫🇷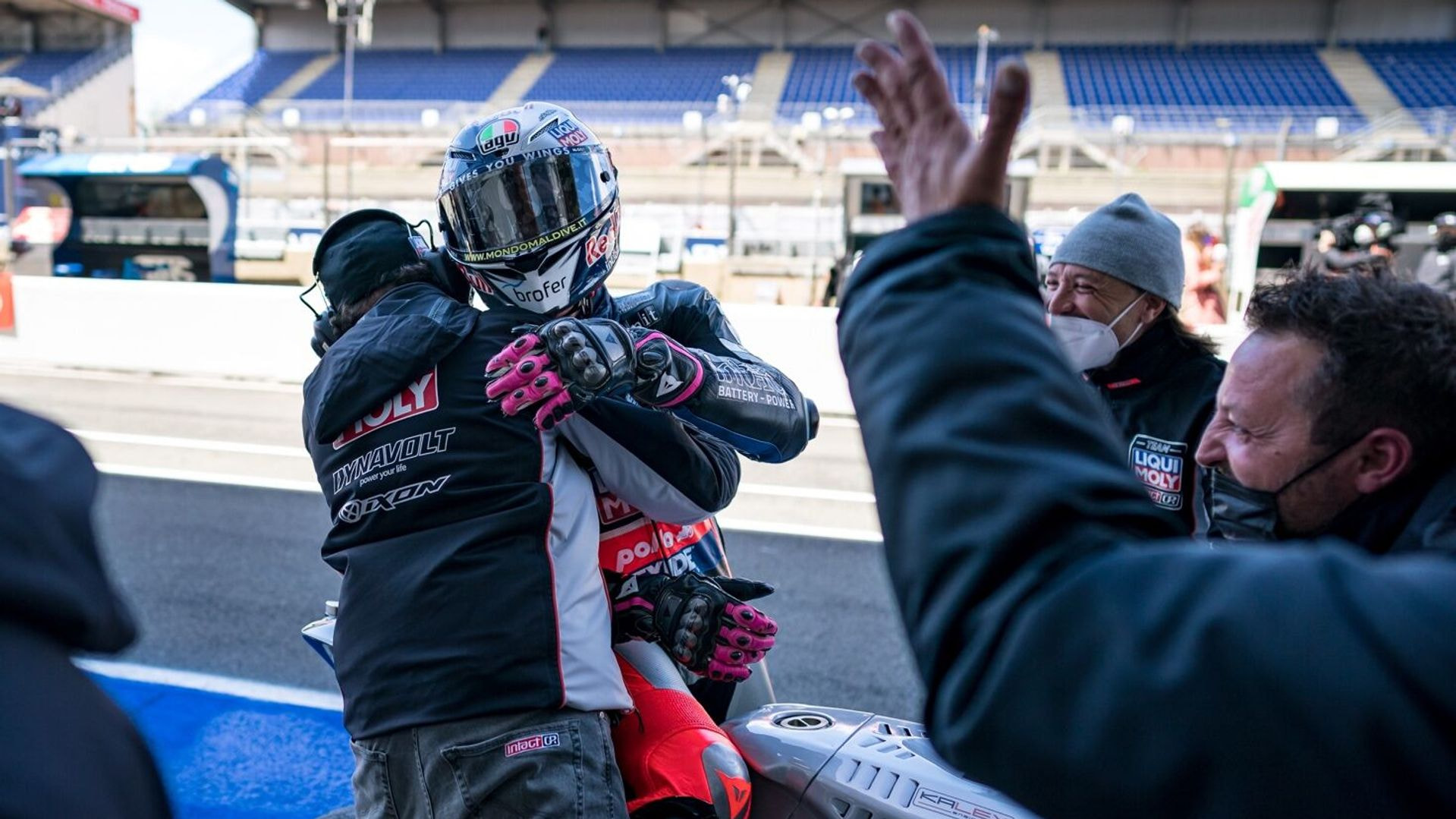 We knew this moment would come, we just needed to be patient and trustful, and wait for the right conditions that would allow our Shark to express all he has to give. And we know he still has a lot to give. And we know that it still has a lot to give! After crossing the finish line fourth, as a culmination of a phenomenal race, we leave Le Mans with 18 points in the bag... In a bag certainly ready to be filled!
Today's French Grand Prix also required calm, especially due to the constantly changing weather conditions.
After the morning's heavy rain, it looked like everything would be dry again for the Moto2 race. However, as the riders waited for the lights to go out on the grid, a cloud passed over the Bugatti circuit, threatening it with light raindrops.
Tony took the opportunity and turned these unfavorable conditions to his advantage, pushing all the way and right from the start, while other drivers were more cautious.
On Saturday, our Rookie had already proved to have made a great step forward together with his Team and today he gave us the confirmation. From 19th place, the ambitious Tiburón reached the front group in the blink of an eye and thanks to his enormously fast lap times, he fought there with Remy Gardner and Bo Bendsneyder for the third place on the podium!
In the end, he crossed the finish line in a very happy fourth place, right at the foot of the podium.
With 13 points in his pocket, he not only made a huge jump in performance, but also in the World Championship standings, placing 14th! Great job Champ, more and more!