27.04.2021
SEARCHING FOR FEELING
ROUND 3- GRAND PRIX 888 DE PORTUGAL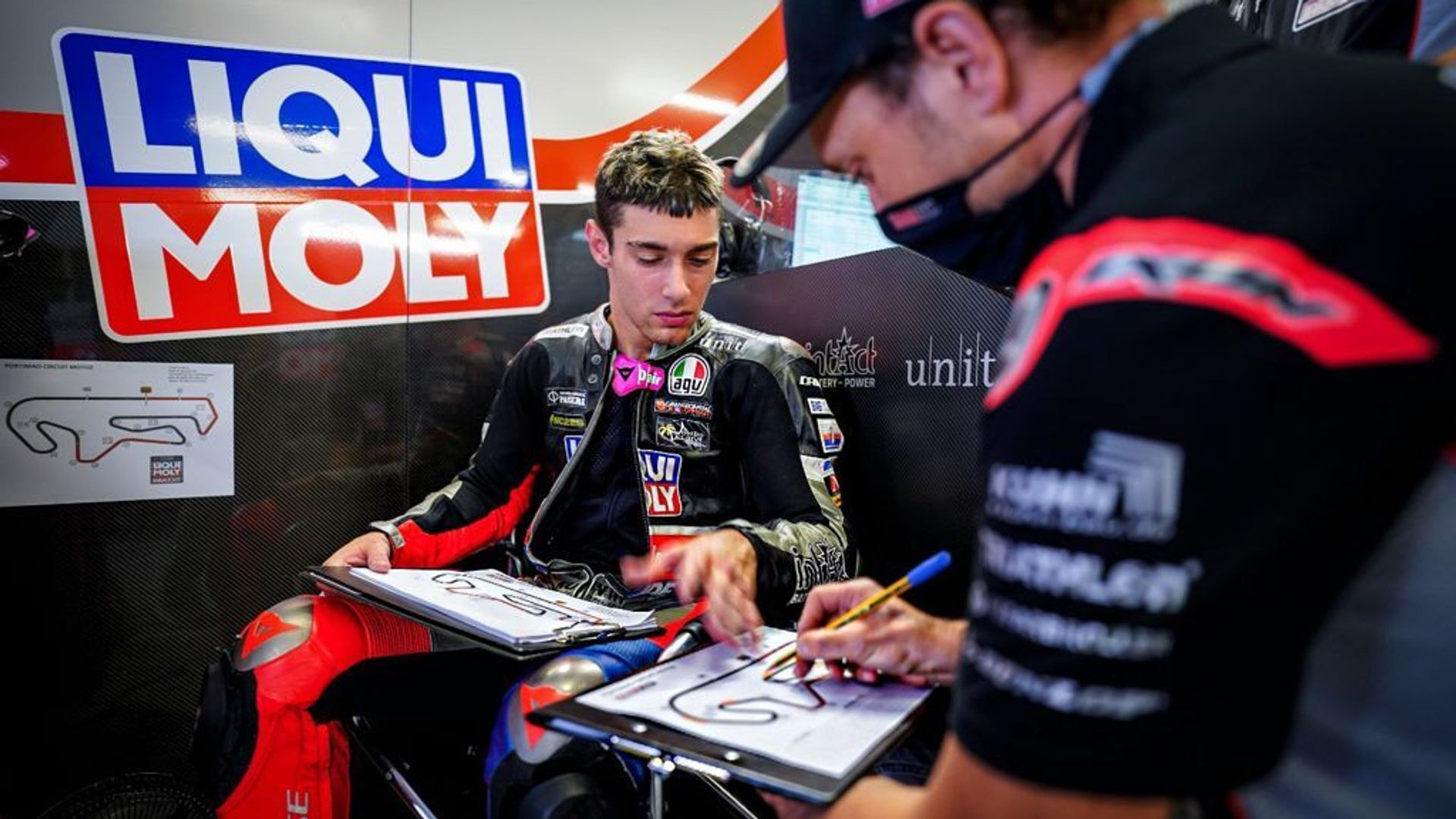 Starting from the 25th box of the grid, Tony was the protagonist of an incredible start, which allowed him to recover 8 positions! During the race, however, the problems that we dragged all weekend, have inevitably reappeared, making it impossible to express our potential.
Tony in the race tried with determination and strength to climb the rankings, but with his bike went so far beyond the limit, that in the end he could not keep the places won with so much effort. At the end, he chased closely Marcos Ramirez, hoping to conquer the 15th position, but it was not so. Despite the difficulties, however, we leave Portimao with a 16th place, just a step away from the points zone!
We return home not very satisfied with the result achieved, because we know we deserve more, but aware of having really done everything possible and worked hard to cope with the difficulties and find the right balance. Now back home for a few days to review everything and get ready for the next Grand Prix, which will be held in Jerez de la Frontera from April 30 to May 2.