20.09.2021
ROUND 14 - OCTO Grand Prix of San Marino and Riviera di Rimini
HELLO MISANO, SEE YOU AGAIN AT RACE 2! 🇮🇹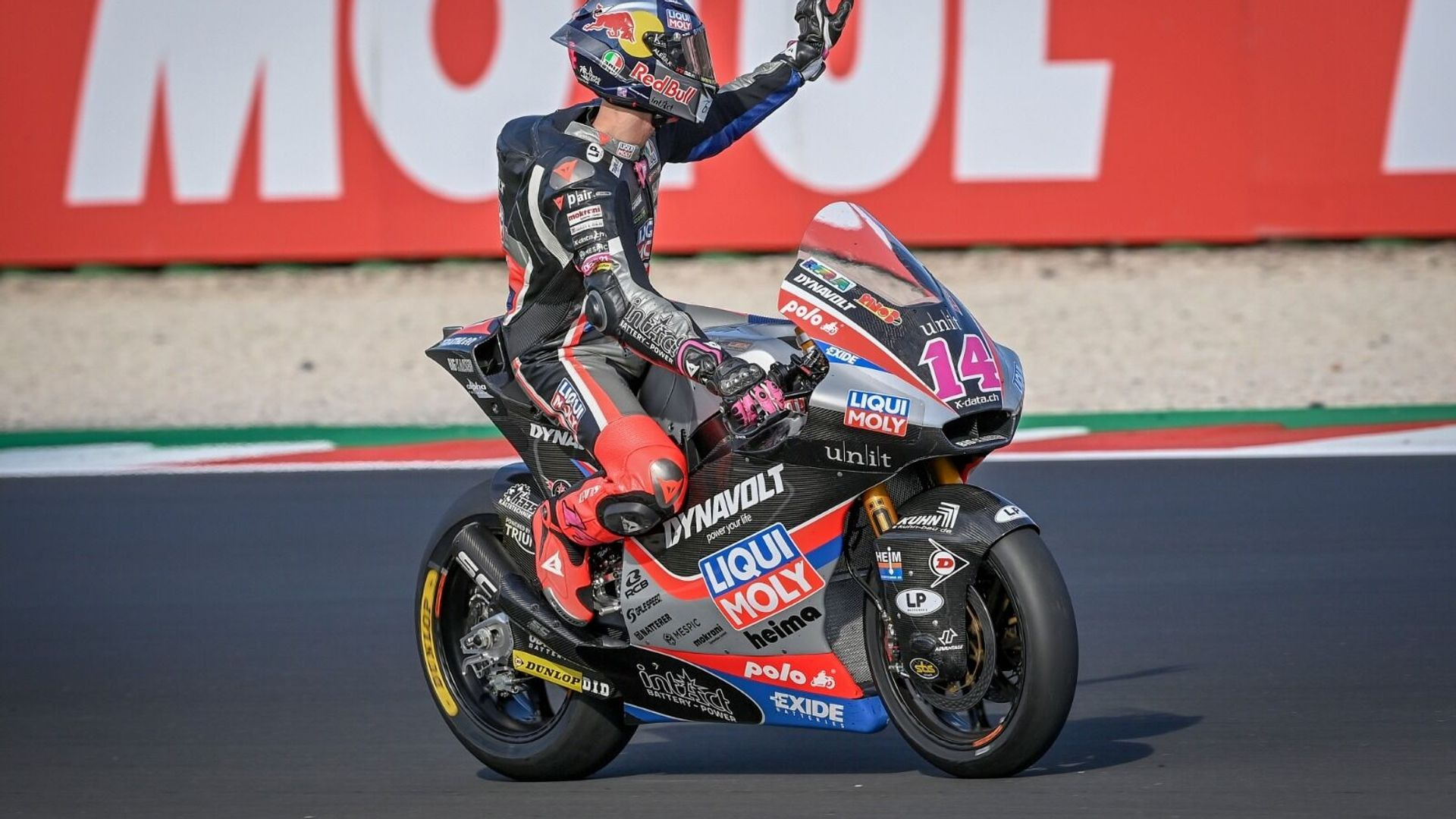 Also this weekend the Italian Rookie brings home points, after a great comeback in the exciting home Grand Prix. 🇮🇹

Local hero Tony Arbolino, who started from 22nd on the grid, didn't have the best starting position to tackle the 25-lap race atMisano World Circuit. The start was also difficult, however, our Italian proved once again what he is capable of. With the fastest lap times of his group, Tony was able torecover up to the 15th place in the ranking, almost touching the 14th!
With a point in his pocket and the knowledge that the upward trend in Aragon was not aone-off, El Tiburón, who still occupies 14th place in the World Championship, will soon be off to America. 🇺🇸
In just two weeks, in fact, the Motomondialewill fly to Austin/Texas, to race on the Circuit of the Americas from October 1 to 3, where the Shark wants to take the next opportunity to score as many points as possible!
The stated goal is one: to fight for a better starting position in qualifying and really play it on Sunday!