GRABBED THE FIRST POINTS OF THE WORLD CHAMPIONSHIP!
🇶🇦 ROUND 2- BARWA GRAND PRIX OF DOHA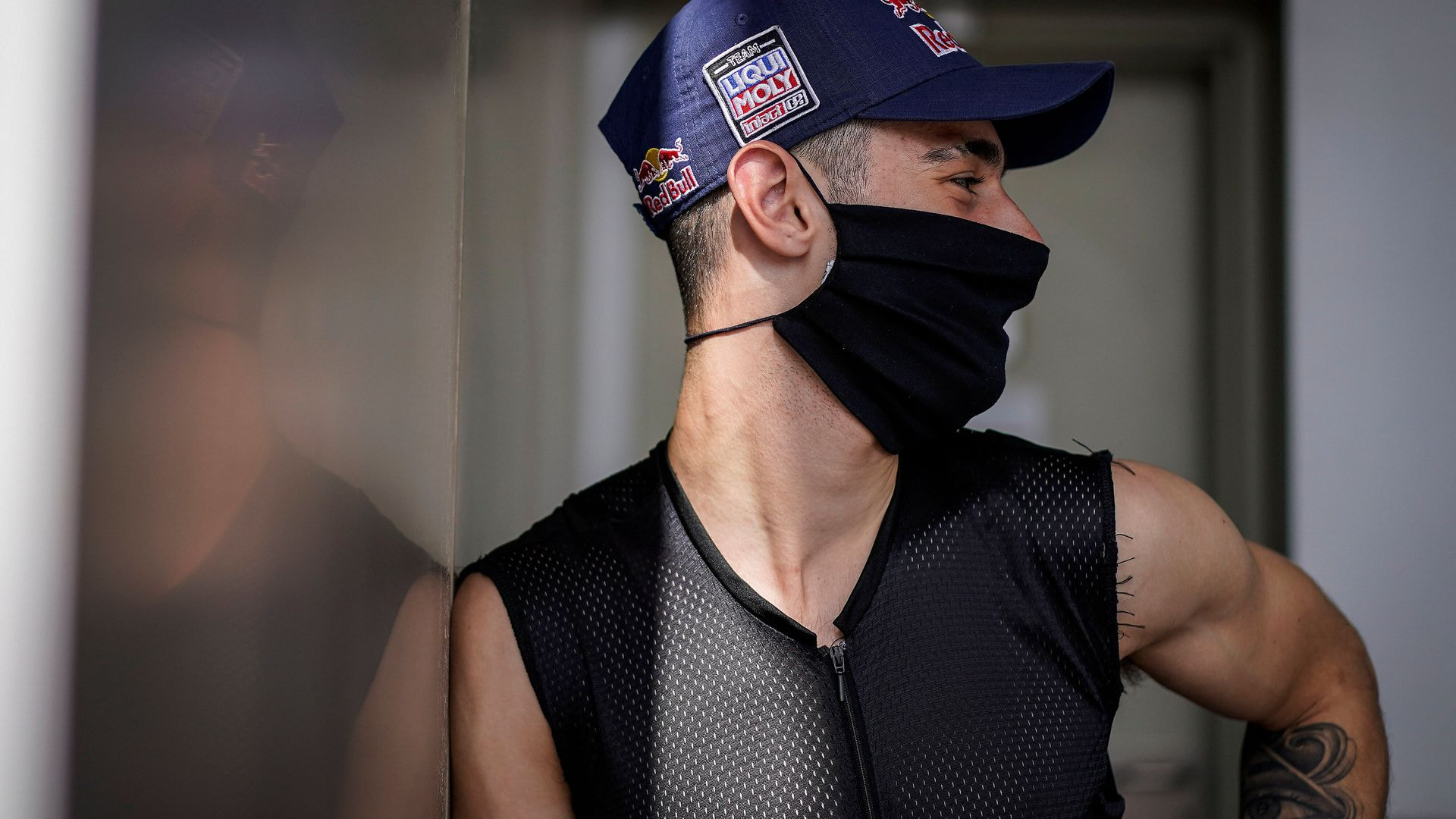 A great race today, which allowed our Tiburòn, already at the second race from the debut, to get the first 5 points for the Moto2 World Championship classification.
We have witnessed a great performance and a Tony that begins to take confidence and show his aggressiveness: overtaking on overtaking, exciting brawl for a comeback of 9 positions from the Start! He finishes in P11, just 1.5 seconds from fifth place.
Step by step the shark adapts quickly to the new category and improves determined with an eye towards the positions that count.
We start again from here! See you in Europe, with only one goal: to work hard towards progress. We are getting closer and closer!!!
🎙Tony: "It was an incredible race, already from the reconnaissance lap I felt a good feeling and I knew it would be a good race: I had a good contact with both tires on the ground, so I was very confident. I did a lot of overtaking, some of them very aggressive...At a certain point I got a little bit stuck with Canet and other riders, who didn't let me take my pace... At the end of the race I was struggling to overtake, so I had to try to pass them where I could, but it was an incredible race! We have to fix the last few laps with the bike and be a bit more competitive under braking and in my opinion today we could have been within reach of the top five. Now we start from here and continue to work hard, always looking for solutions, without ever getting down: that's our secret! And to always try, little by little, to find that feeling that I really like. We are searching, but we will be very competitive and very soon!
I leave Qatar with a great feeling and with the knowledge that I can fight with other fast riders. My team worked a lot during the weekend and we also work to understand each other, because this is really important in the long run. We work really well together and I know this team will do everything to get to the top with me. We're going to push hard to get this bike on the podium! "
🎙Jürgen Lingg, Team Manager: "Honestly I have to say that I knew this great race was coming soon for Tony. Already we notice that he is becoming more and more stable, faster and more consistent already from the practice sessions. Although this is not always seen in the results, we have recognized it from the analysis. He continues to improve and we can tell that he is getting more and more comfortable. Tony had a really strong race today. The result is even better when you recognize it and see how he has struggled since he stood on the grid. He did a great job and it was fun to watch his race. He's on the right track, but obviously still has a lot to learn. He made some small mistakes today as well, but that's part of learning. The speed and motivation are there and we have to give him the time, he has to stay calm, and then I think he will be able to get great results soon."