03.05.2021
GRITTED TEETH TO THE GOAL.
ROUND 4- GRAND PRIX RED BULL DE ESPANA- TONY ARBO #14 - RACE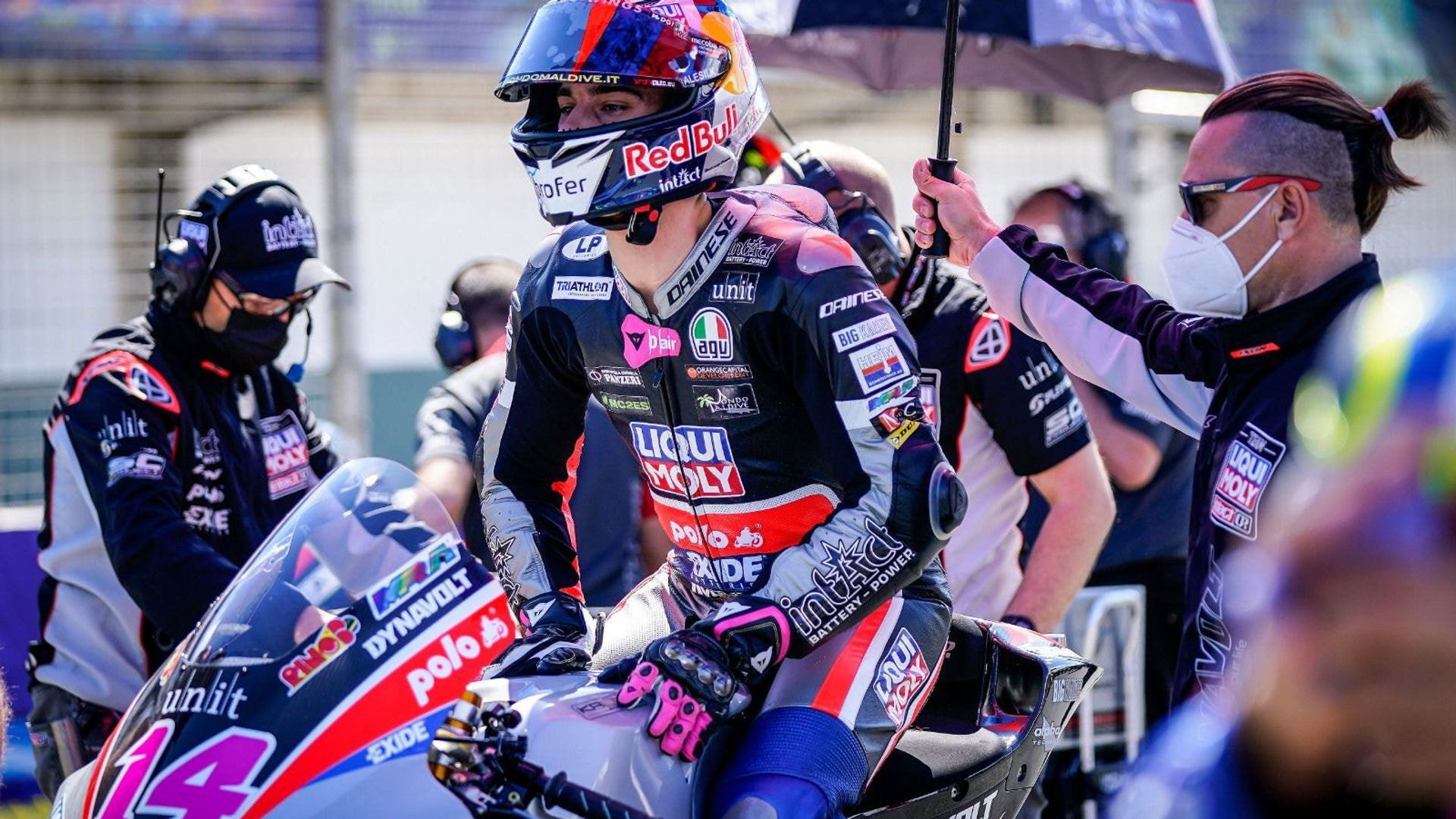 These are difficult days for our Rookie, who is not happy with the 21st place after the hard battle in Jerez. The weekend did not end as we hoped, but one thing must be taken into account: our Shark on Saturday was able to take a step forward and every experience and small step acquired we will take from Spain to Le Mans, France, where the next Grand Prix will take place in two weeks, from 14 to 16 May. The goal is not to give up, not to lose confidence, making us aware and giving importance also to the positive notes that we take home, to build and continue to work relentlessly and always questioning ourselves. Even during this short stop, the hard work will continue, as well as the desire to fight and believe until with this Kalex we finally start to turn on our side!
🎙Tony: "It's hard to sum up this race because the result is bad and my feeling was not perfect, but we don't give up. We have to see what we can improve and understand what we are missing on the bike and what I can improve. At the moment I'm not fast, I don't feel competitive. We will work closely with the team to figure everything out. We will also focus more on my riding style, and then we will try to prepare the bike as I really need it."
🎙The words of Team Manager, Jürgen Lingg:
"Tony was not happy with his race and his bike today. He is still looking for a better feeling, especially with the front wheel. He, and we as a team, have to play a role in this, accompanying him and trying to understand what he needs to express the great potential he has. Let's remember that he is still a rookie, and we are at the beginning. I see that he works hard, he is determined and this is a great sign for me, because it shows that he has the ambition and the will. We will give him the time he needs.