18.06.2021
🚥WE DON'T STOP
READY TO CONFIRM THE TREND EVEN IN SPANISH LAND 🇪🇸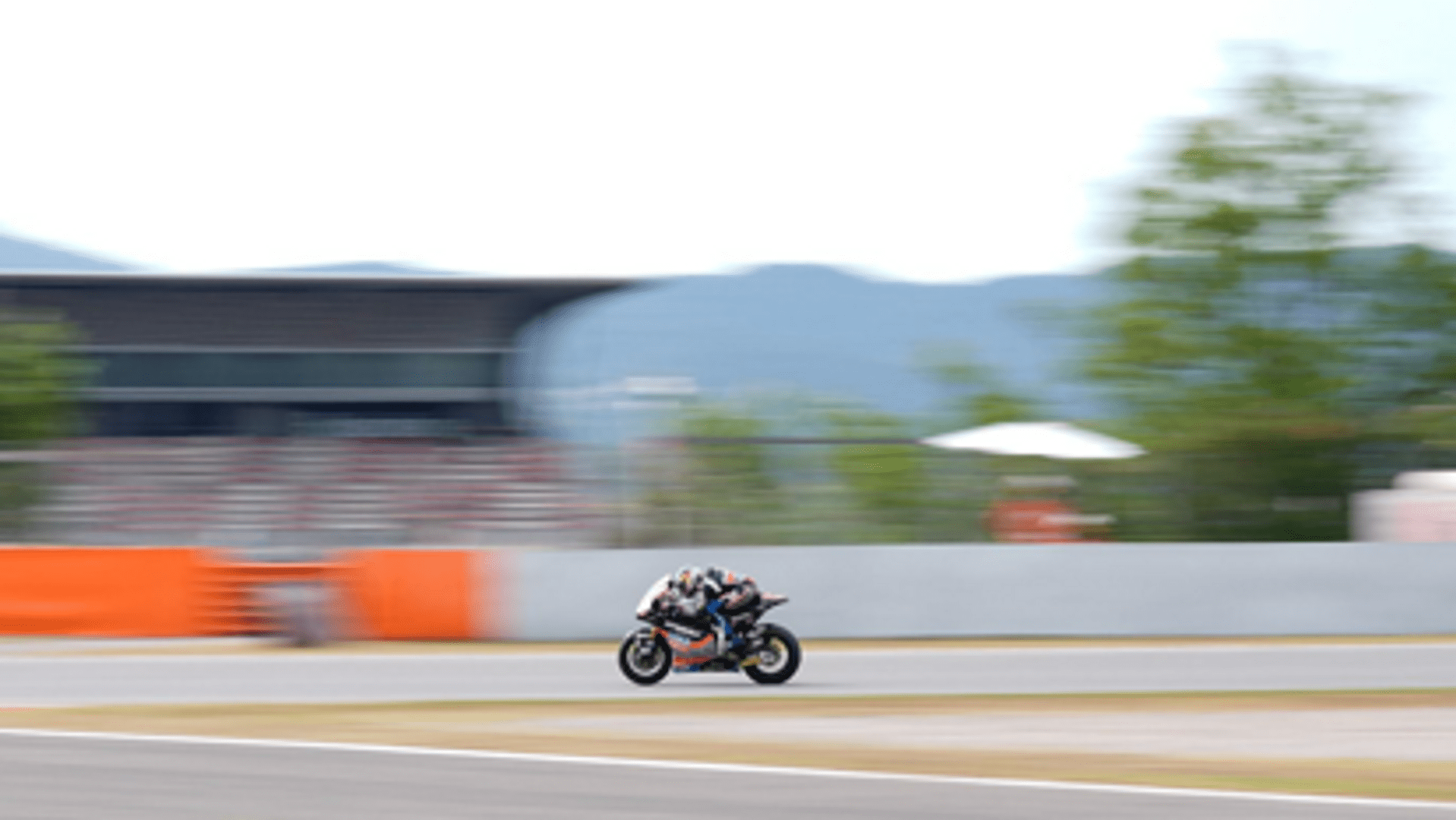 This year the eighth round of the 2021 season will be back in Germany! Unfortunately it will be raced without all those spectators that normally create an incomparable atmosphere around the beautiful 3.7 km circuit!
Finally this weekend the engines will be reignited for our Team's home Grand Prix at Sachsenring, one of the most important races of the season for our German team INTACT GP.
The main sponsor of the team, LIQUI MOLY, will take over the sponsorship at the Motorrad Grand Prix Deutschland and our Tony will leave no stone unturned in this special event, also to live up to the name of his team.
For the Shark, the narrow and winding track in the east of Germany, it will be a new challenge riding his Moto2 bike. The ambitious Italian is highly motivated for his team's home race and continues to work hard with his crew. Protagonist of a promising climb, demonstrated by his important seventh and fourth places fought in the last races, the Rookie is now waiting for the icing on the cake to establish himself consistently among the fastest guys.
🗓THE PROGRAM: LIQUI MOLY MOTORRAD GP DEUTSCHLAND 2021
The event will be broadcast live on SkySport (channel 208), in live streaming on DAZN and Now TV,and free to air onTV8.Our Facebookand
Instragrampages "
Tony Arbolino LIVE Page", instead, will propose you the LIVE DIRECTtext of all sessions and the race, with real-time updates to not miss a single moment of the season opener.